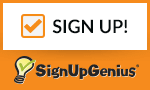 Beginning July 7th, 2022, Sandhill Pediatrics will have the Pfizer COVID-19 vaccine for 6 month old children through adulthood. Please use the Sign Up Genius link above to secure an appointment for you children. For more information regarding the Pfizer COVID-19 vaccines, including the Emergency Use Authorizations for each of the three distinct vaccines, please see the link below.
https://www.pfizer.com/news/press-release/press-release-detail/pfizer-biontech-covid-19-vaccine-receives-fda-emergency-use
The providers and staff of Sandhill Pediatrics are honored to have this opportunity to help combat the spread of Coronavirus. While so much research remains to be done regarding the long-term health consequences of COVID-19 infection and the ultimate efficacy of COVID-19 vaccines, a newly released CDC Real World Study indicates that protection provided by both the Pfizer and Moderna COVID-19 vaccines is very promising.
"The study looked at the effectiveness of Pfizer-BioNTech and Moderna mRNA vaccines in preventing SARS-CoV-2 infections among 3,950 study participants in six states over a 13-week period from December 14, 2020 to March 13, 2021.
Results showed that following the second dose of vaccine (the recommended number of doses), risk of infection was reduced by 90 percent two or more weeks after vaccination. Following a single dose of either vaccine, the participants' risk of infection with SARS-CoV-2 was reduced by 80 percent two or more weeks after vaccination."
https://www.cdc.gov/media/releases/2021/p0329-COVID-19-Vaccines.html
In our opinion, these vaccines offer the best chance for Florida, the United States of America and the world, to swiftly bring this global pandemic to a close. Please call us to set up your COVID-19 vaccine appointment 813-563-6070. Let's Beat COVID together!